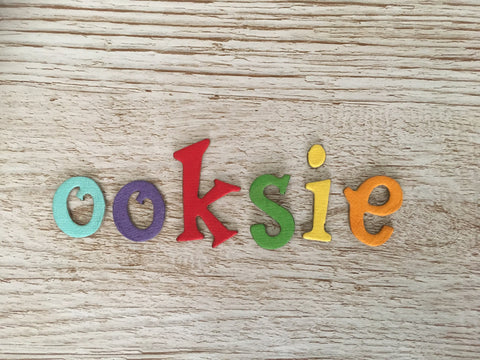 Coloured Chipboard Adhesive Letters / Scrapbooking Thickers Stickers - Peronalised - you choose your colours and letters / numbers in a fun serif font! 1.5 inches tall
$600

$6.00

or make 4 interest-­‐free payments of $1.50 fortnightly with More info
---
---
Our colourful chipboard letters in a fun serif font come in packs of 10 letters or numbers. The capital, uppercase letters measure approximately 1.5 inches tall, and the lower case are just under 1 inch.
Chipboard is a super thick cardboard (not wood) and our chipboard letter are coloured on the front, and are a kraft brown colour on the back.
We have a huge range of colours to choose from, so please let us know what you're after and we'll do our best to accommodate you!
An option for our chipboard letters without peel off adhesive can be found here: https://ooksiehandmade.com/products/coloured-chipboard-letters-peronalised-you-choose-your-colours-and-letters-approx-1-5-inches-tall